Itinerary
Stop 01
The so-called, "divine coast, begins at Vietri sul Mare, facing toward the Gulf of Salerno and famous for its ceramics. From a distance, standing out against the blue sky, it is possible to identify the church of San Giovanni Battista, (Saint John the Baptiste), by its remarkable dome, covered in majolica. Simply called "l' Amalfitana", by the locals, the narrow coast road meanders upward, along the mountain tops and downward, along the sea front. Small fishing villages, Minori, Maiori, Furore etc. invaded en masse, by summer tourists, return to the tranquillity and silence of a bygone age during the winter.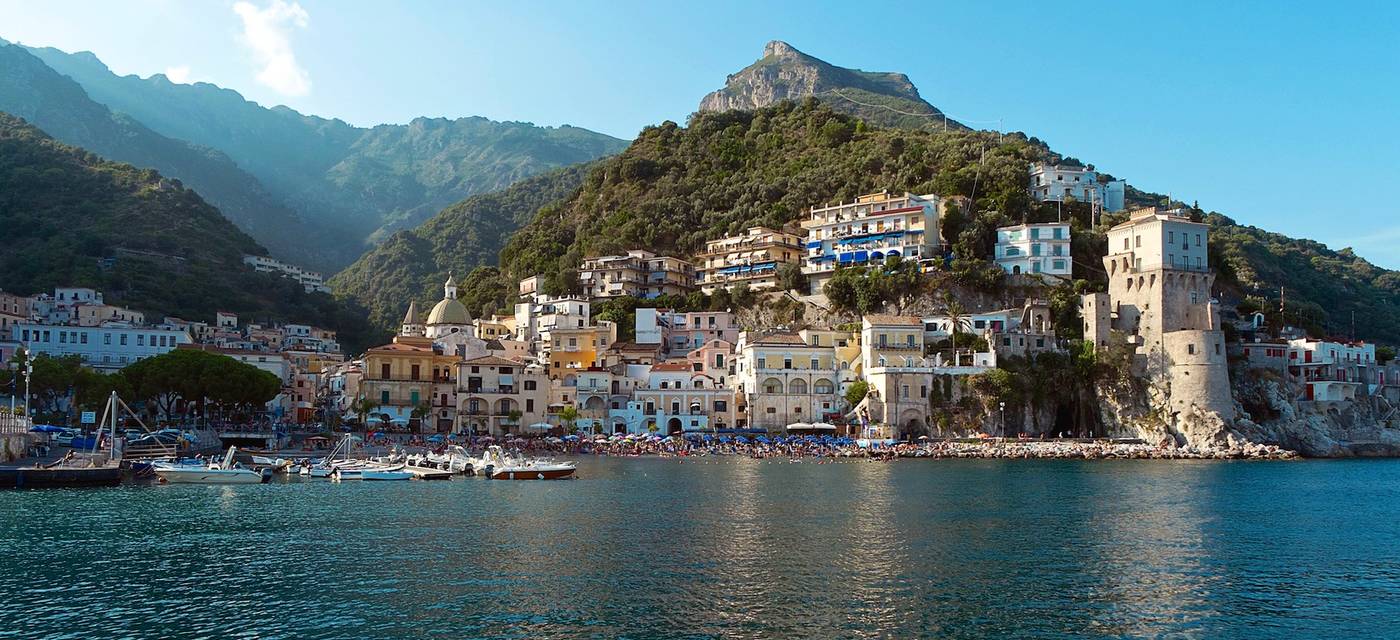 Stop 02
The Amalfi Coast has been made famous by its well-known resorts, firstly, Amalfi, the oldest Marine Republic, which dominated maritime traffic between the 9th and the12th centuries. The Amalfi cathedral is reached via a steep flight of steps, which seems to lead to a paradise on earth, opening into a labyrinth of alleyways and tiny, white houses, kindling thoughts of the orient. A sea trip will bring you to the Emerald Grotto, the "Gemma della costa d'Amalfi".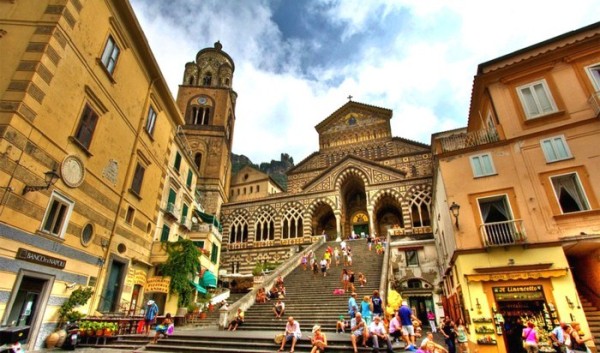 Stop 03
Immersed in nature, set on the spur dividing the Valleys of the Dragon and the Queen, Ravello looks down, over Minori and Maiori, from its 350metres above sea level, from where one can enjoy the unique, sublime panorama. There is austerity and stillness in its aristocratic elegance, the fascination of which has attracted many famous artists, actors and writers and the garden of the Villa Rufolo inspired Richard Wagner to write his Parsifal.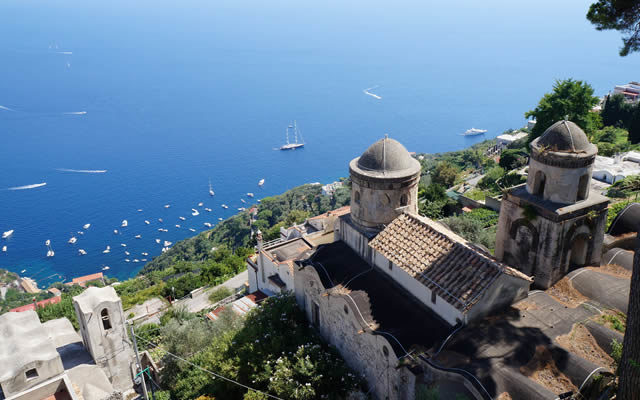 Stop 04
Without doubt, Positano is the most chic resort. Discovered in the 20's, by intellectuals and artists, then in the 50's by the elite of the international cinematographic industry, the calm, modest fishing village has now become one of the most famous and most expensive resorts in Italy and the world. Seen from the sea, the multi coloured houses seem to be small, cardboard boxes, glued onto a rocky backdrop. Today, elegant boutiques, gourmet restaurants and five star hotels abound. The so-called "moda Positana", born in the village streets back in the 60's, brought world-wide recognition and popularity. Fortunately, all this fame and the onset of the future "jet set", have not destroyed the innate fascination of Positano so, for those who are able to enjoy the luxury of a low season visit, the real, natural beauty, awaits. This is also true for all the "costiera", which shows itself at its most divine, in the quiet months.