The "Amalfi Drive" is said to be the most spectacular in Europe, the winding cliff top road offers breathtaking panoramic views at every turn. Each spot is a world of it own, a fantastic world that which dazzles the imagination and inspires unforgettable impressions.
We make a stop just above Positano, splendid jewel of this coastline. Then on the Amalfi, which gives it the name to the whole coast on which it lies. Once a thriving Marine Republic, powerful and prosperous and now a thriving holiday resort. The unmistakeable cluster of white tightly packed houses rising up the hillside is dominated by the beautiful Cathedral. Housed in the magnificent Cathedral are remains of the Patron Saint of Amalfi and also Scotland – Saint Andrew.
From Amalfi we visit Ravello which nestles eleven hundred feet above the sea in the mountainside. We visit the Villa Rufolo which gave the musician Richard Wagner the inspiration to create some of his most famous works. As a result of this, the gardens of the villa are the venue for the Wagner Festival which take place each summer.
Itinerary
1 Stop
Vietri sul Mare
The so-called, "divine coast, begins at Vietri sul Mare, facing toward the Gulf of Salerno and famous for its ceramics. From a distance, standing out against the blue sky, it is possible to identify the church of San Giovanni Battista, (Saint John the Baptiste), by its remarkable dome, covered in majolica.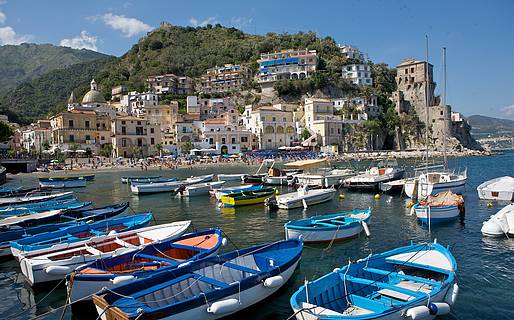 2 Stop
Amalfi
The Amalfi Coast has been made famous by its well-known resorts, firstly, Amalfi, the oldest Marine Republic, which dominated maritime traffic between the 9th and the12th centuries. The Amalfi cathedral is reached via a steep flight of steps, which seems to lead to a paradise on earth, opening into a labyrinth of alleyways and tiny, white houses, kindling thoughts of the orient.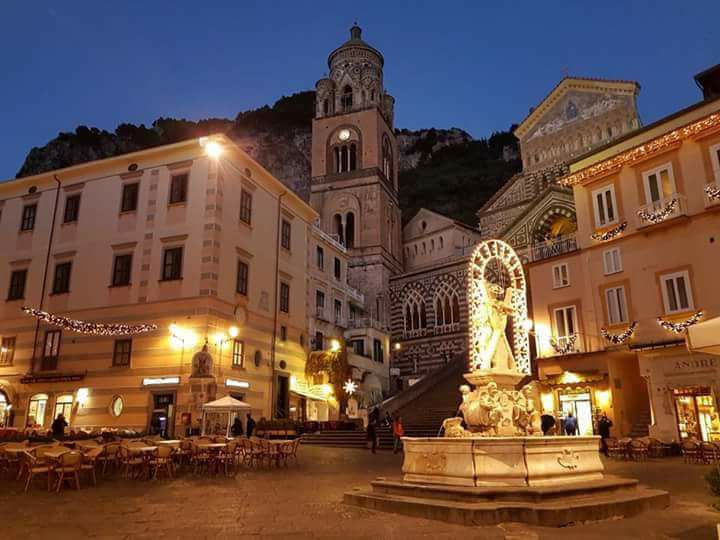 3 Stop
Emerald Grotto
A sea trip will bring you to the Emerald Grotto, the "Gemma della costa d'Amalfi".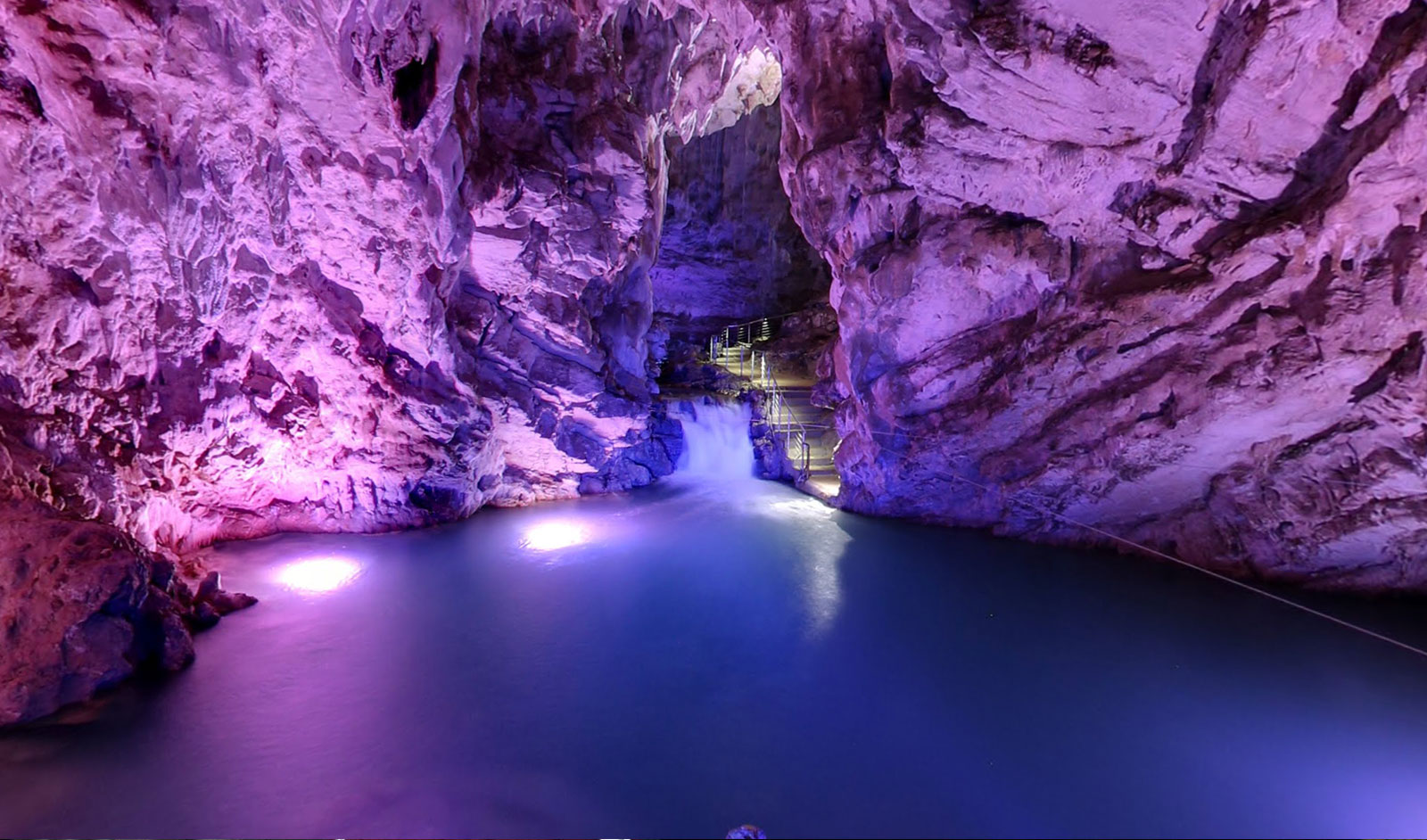 4 Stop
Ravello
Immersed in nature, set on the spur dividing the Valleys of the Dragon and the Queen, Ravello looks down, over Minori and Maiori, from its 350metres above sea level, from where one can enjoy the unique, sublime panorama. There is austerity and stillness in its aristocratic elegance, the fascination of which has attracted many famous artists, actors and writers and the garden of the Villa Rufolo inspired Richard Wagner to write his Parsifal.